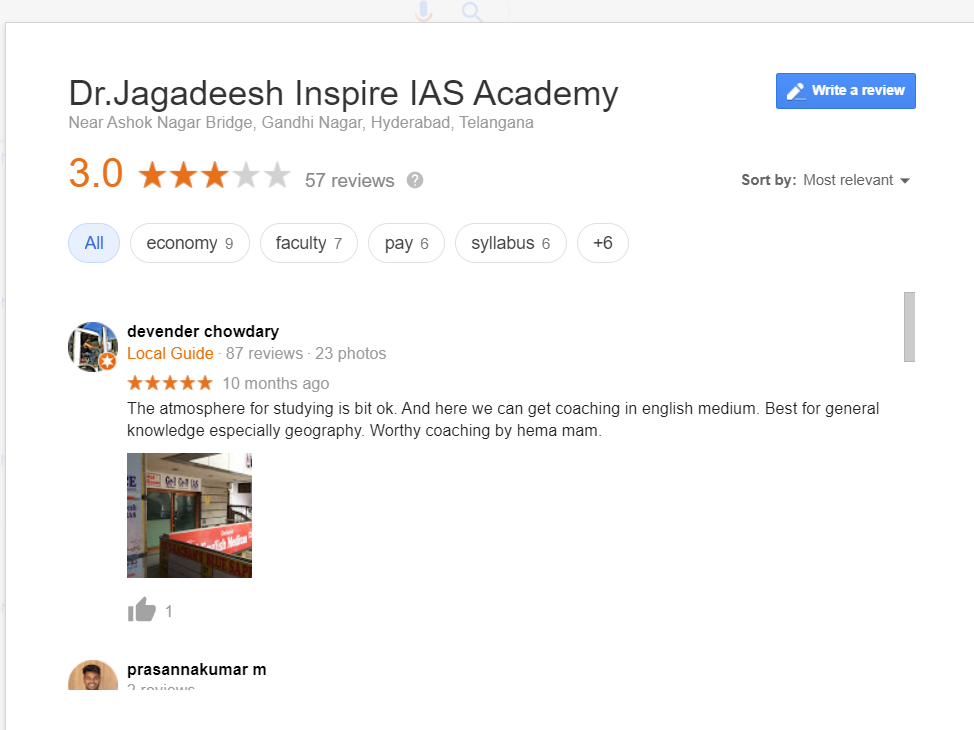 About Inspire IAS:
We always appreciate the hard working candidates and help them to achieve their goal. We have well experienced faculty to nurture the candidates towards challenging paths. Students can be able to highlight their personal interests in our class and take up them at best position in their career.
Inspire IAS Institute different is our ability to integrate teaching, research & technology and to deliver education that is distinctive and personalized, not one-size-fits-all.
 The R & D works not only on the supporting materials but also on teaching and learning effectiveness. It is in fact part of everything we do, every interaction we have. This improves our services more accurate by the minute.
Admission 2019-20
9949494915
9000046550
Hyderabad – Ashoknagar X Road
Ground Floor, 1-10-237,
In between Ashoknagar X Road,
Hyderabad, Telangana, India.
Mobile: +91-9949494915, +91-9000046550
Email: drjagadeeshias@gmail.com , inspireias@gmail.com